Science
Our Science Principles
At North West we believe that Science should be enjoyable. Teachers should instill an love for Science, and an understanding that anybody can think, discover and invent like a scientist.
We believe that inductive learning is important and it is vital for children to explore and find out things for themselves before instruction from a teacher. Science should encourage and cultivate higher order thinking through questioning and experimentation. We believe that children should know why they are learning something, and be aided by strong cross-curricular links to help understand the importance of Science in every day life.
We believe Science should be experiential and should include access to a wide range of activities and resources.
Science Committee
The student-led Science Committee is the voice of the pupils. The committee is made up of a number of representatives from each class in Years 2-6. They meet fortnightly, and the committee meetings are an opportunity for the children to shape how we approach Science within the school. Our students show excellent leadership, creativity and initiative to ensure that Science is an engaging topic for all students.
This year our Science Committee has made a fantastic effort to promote healthy living, and created an excellent video encouraging this on their peers. They have also created a listing of Higher Order thinking Science challenges for their fellow students.
Science – Year Group Topic Outline
TRY OUT SOME AMAZING EXPERIMENTS AT HOME: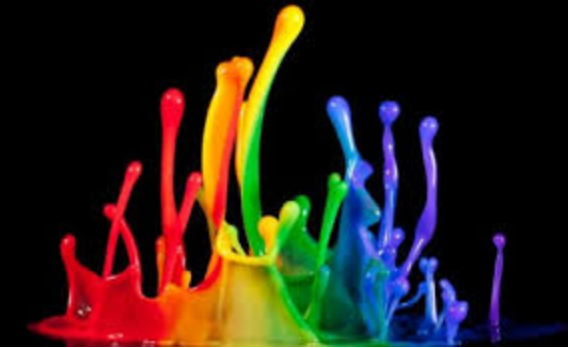 Non-Newtonian Fluids
You will need;
1/4 cup of water, 1/4 cup corn starch, mixing bowl and newspaper
What to do: 
1) Place a sheet of newspaper on the table and put the mixing bowl in the middle
2) Put 1/4 a cup of dry cornstarch in the bowl
3) Next, add about 2 tablespoons of water to the corn starch and stir slowly
4) Continue to slowly add the water to the mixure, whilst stirring
5) Add water until the corn starch acts like a liquid when you stir it slowly. When you tap on the liquid with your finger it shouldn't splash but will become hard. If your mixture is too liquid, add more cornstarch.
6) Scoop the cornstarch mixture into your hand and work it into a ball. As long as you keep pressure on it it will stay solid. Stop rubbing and it 'melts' into a puddle in your palm!
7) Have fun and play with your mixture. Can you work out why it behaves like this?
Lemon Foam Eruptions 
You will need:
Clear hand soap, baking soda, warm water, citric acid or lemon juice*, plastic cups, food colouring.
You may want to do this experiment in a tray or outside. It will get messy!
*(eruptions will be more dramatic with citirc acid although lemon juice will work. Citric acid can be bought at the supermarket and is a safe, naturally occuring acid).
What to do: 
1) Fill plastic cups with clear soap, warm water and a few drops of food colouring
2) Add a couple of scoops of baking powder to each cup
3) Next add a couple of spoons of citric acid powder or some lemon juice. Mix to create a light fluffy foam!
4) The more citric acid you add the more foam you will create.
5) Have fun and play with your foam.
The Exploding Lunch Bag
You will need:
One small zip lock sandwich bag, baking soda, warm water, vinegar, measuring cup and a tissue
What to do: 
1) Go outside
2)Put 1/4 of a cup of warm water into a bag
3) Add 1/2 a cup of vinegar
4) Put 3 teaspoons of baking soda into the middle of the tissue
5) Wrap the baking soda into the middle of the tissue by folding the tissue around it
6) You will have to work fast now – partially zip the bag closed but leave enough space to add the baking soda packet
7) Put the tissue with the baking soda into the bag and quickly zip the bag completely closed
8) Put the bag on the floor and step back. The bag will grow and grow until it EXPLODES!
How does it work? 
The baking soda and the vinegar mix and a chemical reaction occurs. Cardon dioxide is formed which is a gas. Gases need lots of room and spread out to fill the bag. As the carbon dioxide spreads out the bag can no longer hold it and it pops! Is this a reversible or irreversible reaction? How do we know?