Jewish Studies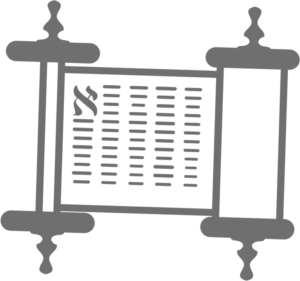 Limmudei Kodesh accounts for approximately one third of the school day. In Early Years (Nursery and Reception) the Limmudei Kodesh curriculum and the Secular curriculum are fully integrated. Further up the school as the demands of the National Curriculum grow, Limmudei Kodesh has separate emphasis with its own dedicated lessons. The Limmudei Kodesh curriculum is broad. In the Early years, children start learning about the weekly Parasha, basic Halacha and how to read Hebrew. They then progress onto Chumash, Mishnah, Jewish History, General Knowledge and Nach. Ivrit is introduced from Nursery.
Progress is tracked through rigorous assessments, to ensure that standards remain high and on target. Dedicated support is available for any child who needs it, so that every child makes good progress.
By the end of their North West careers, our pupils are well informed and knowledgeable in all aspects of Jewish life, with a strong social and moral compass. Our hope is that we will have inspired them to continue with their Jewish learning and to be committed and outstanding members of the community.
Etgar aims to provide the core Jewish general knowledge that children should know by the time they leave a Jewish primary school.
It does this through a clear, beautifully illustrated handbook which children can learn together with their families.
Etgar culminates in a huge national competition – the Etgar Challenge – at which every child in Year 5 of primary school can participate.
In 2013, over 200 children participated from across London.
In 2014, over 500 children participated from all over the UK.
In 2017, over 800 children participated from all over the UK. North West came third overall out of 90 teams.
For more information and a video of the event, please visit www.etgar.co.uk.
Click here to check out if a food product is kosher.
Kodesh Curriculum